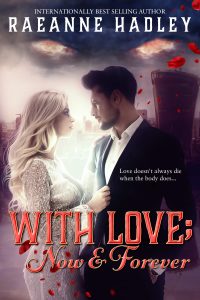 Multiple soul mates. She ran the statement through her shocked brain, allowing it to seep into her broken heart. Twelve years after losing the love of her life, she was being told that everyone has more than one chance at true love. Could it possibly be true?
From outward appearances, Anastasia Cassadine has the perfect life; a very successful company and handsome men vying to be her companion. But the appearance she projects is terribly misleading. Ana is haunted by a dark secret from her past, one that involved her first love, Austin Troy.
Ana is still grieving when she meets Rick Montgomery, the attractive psychic who immediately puts her on her guard, though their attraction is undeniable. As they get closer, dark forces gather to tear them apart. Once more forced to relive the terror that forced her and Austin apart so many years before, Ana and Rick must join together to battle the darkness that will threaten everything they know.