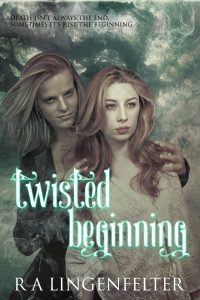 Spoiled young rich boy, Scott Roberts always got what he wanted, and if he didn't, he took it on his own. One exception to that rule was Lizzie Howard, Scott's girlfriend. She had come to him willingly and was the one person he counted on. On the night they were to go to prom together, Scott sees Lizzie with another man, and feels completely devastated and betrayed.
One reckless drive home costs Scott his life. Consumed by his anger and conditioned by his privileged mortal existence, Scott forsakes Heaven and instead allows himself to be lured away from the light by the mysterious dark one.
Whispering promises of revenge and power, Lord Icarus recruits Scott to help other bitter spirits seek their own revenge. But with each act of retribution, Scott begins to see that the "promises" Icarus has made to him, are not quite what he believed them to be. In danger of losing his mortal soul, can Scott battle the evil dark one and win or will he be forever destined to hell?