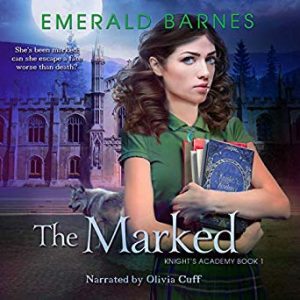 Myka Williams has never fit in with her peers, and although her adoptive parents are loving and supportive, she feels most at home alone in the woods.
When she's offered a full scholarship to Knight's Academy in the Smoky Mountains of Tennessee, she takes the opportunity for a fresh start. She soon learns that Knight's Academy is more than just a school. Within the stone walls of the institution, humans and vampires are mixing, and their offspring are going unnoticed.
As Myka falls prey to the evil plan of the school, she makes a chilling discovery about her own heritage and realizes that she's at the Academy for more than just an education. Myka must yield to her birthright at the risk of losing everyone she loves or succumb to the fate that Knight's Academy has in store for her – a fate worse than death.