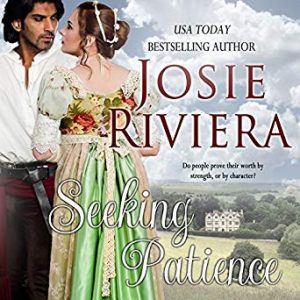 Do people prove their worth by strength, or by character?
Half-Romany, half-English lord, he lives a perilous Gypsy life…until a sweet English rose saves his life, and perhaps his soul. Widowed by a cruel husband, she's given up all hope of love. Brought together in peril, they dare to reach for a brighter future together.
Luca Boldor, Romany leader, lives a nomad's life in Regency England with his Gypsy caravan. Believing his noble father abandoned him at birth, he refuses to acknowledge his English blood, or live a settled life. But when a vicious attack by a rival leaves him bleeding on an English lady's doorstep, he has no choice but to accept her help. Her gentle faith stirs his heart in a way he has long denied.
Lady Patience Blakwell, widowed countess, lives in near poverty. Her husband's heir uses threats to keep her from demanding her rightful inheritance. With a few faithful servants, she exists quietly in the country, only her faith keeping her strong…until the day a bold, handsome Gypsy collapses in her hall. He's unlike any man she's ever known, and she'll confront any subterfuge to keep him safe.
But when a secret from Lady Patience's past emerges, Luca must face his own past, or lose her and all hope of love. Will this strong man humble himself to open his heart for his lady?
Travel back to Regency England for this sweet, inspirational romance – download your copy of Seeking Patience today!