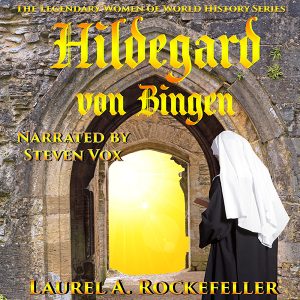 About : Hildegard von Bingen by Laurel A. Rockefeller
With the power of her pen, she changed Christendom forever.
Hildegard von Bingen was never meant to be remembered by history. The 10th child of one of the Graf von Sponheim's knights, she was given to Disibodenberg monastery partly out of gratitude to God, but also partly because her visions made her too odd to make a suitable wife.
When she succeeded Jutta von Sponheim as magistra and prioress of Disibodenberg monastery, she found herself unable to keep her visions secret any longer. What happened next led her to revolutionize not only monastic life for women, but the whole world too.
Meet medieval Europe's most prolific author, the legendary Hildegard von Bingen.