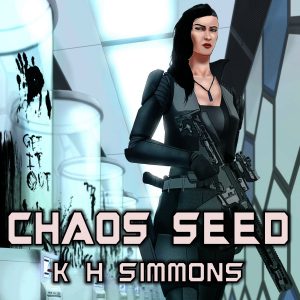 Chaos Seed by K H Simmons
Chaos Seed is a gripping urban sci-fi which takes you to another world. Journey deep into the shadows of the multi-species city of Umbrae where rules are made to be broken.
With his promotion to a field operative, "Twigs" thought it was finally his time to step into the spotlight and be the hero he always wanted to be.
However, when he finds himself working alongside Shiver, the most dangerous woman in the whole megatropolis of Umbrae, he soon realises that he might just be the side-kick.
Unfortunately for Twigs, his boss failed to detail the amount of blood, running and civilisation-ending catastrophes that would be involved.
While none of these things were his speciality – Shiver, somewhat disturbingly, was an expert in all the above.