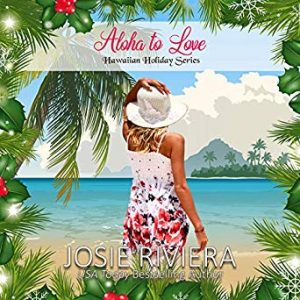 Good-bye has never been this hard…especially when love is saying hello….
Screenwriter Angelina Conte has been butting heads via email with the studio's unbelievably nitpicky scientific advisor, volcanologist Dr. Caleb Sloane. Between his scheduled lectures aboard a Hawaiian cruise, she intends to prove that she's no Tinseltown hack.
Caleb had planned on using this Christmastime cruise to adjust his workaholic attitude. A tough assignment when he's tangled with the movie studio's surprisingly stubborn scriptwriter.
Startlingly, their chemistry is off the charts. But when the studio gives Angelina an ultimatum, she remembers why she put love on the back burner – and why, for her, happily ever after was never in the cards.