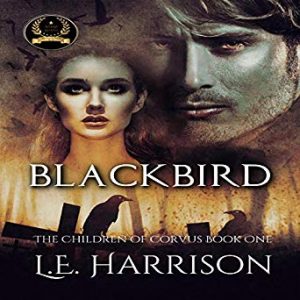 Is she willing to risk everything for the man she loves?
BLACKBIRD is the first book in the compelling contemporary fantasy trilogy about a tribe of shapeshifters, deep within the inhospitable forest of northern Maine USA, in an alternate dimension known as Blackwater Hills.
Ten years after departing this world, Michael Singleton returns to the valley nestled along the Blackwater River. Michael suffers from a rare disease, the curse of his tribe. Because of this, Michael's soul will be damned to wander the Shadowlands, the domain of the Witch Goddess, for eternity.
To escape this fate, Michael must unlock the spell that opens the portal to Corvus's kingdom, the Otherworld. It is a secret known to only one man, the powerful Guardian of the Dead. Michael is convinced that if he can invoke the spell and travel through the portal, he will finally be rid of his painful, debilitating torment. He cannot believe his luck when he stumbles upon the key in the form of Alena Andrick.
Alena is the only child of the Guardian of the Dead. Her safe and predictable life studying to follow in her father's footsteps, is turned upside-down when she meets Michael at the Solstice celebration. But when Michael is accused of murdering the Captain of the Guard, Alena is forced to choose between obeying her instincts or the laws of her people.