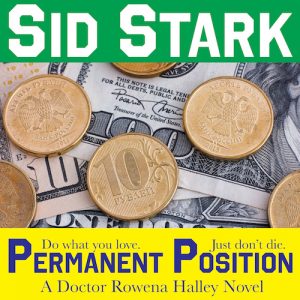 Permanent Position by Sid Stark
Free during December on Apple and Nook!
Love hurts. Sometimes it kills.
Against all odds, Russian professor Rowena Halley has gotten a job for the spring. But her problems are only getting bigger. She's still broke, her brother has come back from Afghanistan a complete wreck, and her ex-fiancé Dima wants to reconnect just when it looks like her romance with Arabic instructor Alex might be taking off. When a student sucks her into his family drama, the stakes go from high to deadly. Perfect for fans of Stephanie Plum's wit or Kinsey Millhone's grit!