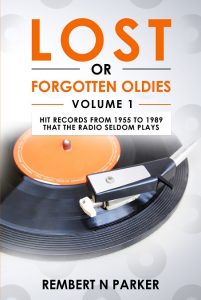 LOST OR FORGOTTEN OLDIES VOLUME 1: Hit Records From 1955 To 1989 That The Radio Seldom Plays by Rembert N Parker
How can you search for oldies you want to hear when you've forgotten them?
Radio doesn't play a lot of those oldies anymore, even though you would enjoy hearing them again. This book offers you access to over 150 links to YouTube videos for Lost or Forgotten Oldies as well as history about the artists and their songs.
Buy LOST OR FORGOTTEN OLDIES VOLUME 1: Hit Records From 1955 To 1989 That The Radio Seldom Plays